Entrepreneurs are great and wonderful individuals who constantly exploring new business opportunities. They are people with creative minds. Ever busy searching for new opportunities to tap into. Some seek out new opportunities on their own while others are constantly being pitched new ideas.
However, the majority of these opportunities, no matter how good they might sound, end up being a complete money-sucking nightmare due to expensive overhead cost, slow scalability, low margins, time demanding and sometimes, operations can be frustrating.
In this article, I will be showing you the reasons you have to start an online business and start making money. But before I do that, permit me to introduce online business or E-Commerce to you.
Online business or E-Commerce (Electronic Commerce) is the act of buying and selling of goods, products or services over the internet. These services are provided online over the internet network.
Also, the transaction of money, funds and data are considered as E-commerce. These business transactions can be done in four ways: Business to Business (B2B), Business to Customer (B2C), Customer to Customer (C2C), Customer to Business (C2B).
Online stores like Amazon, Flipkart, Familabooks, Shopify, Jumia, Konga, eBay, just to mention a few are examples of online business (E-commerce) websites.
It's estimated that there will be over 2.05 billion global digital buyers in 2020 in the world. Wow! That's a lot of potential customers.
With an estimated global population of 7.8 billion people in the world, that's over 26 per cent of the world's population shopping online.
What makes online businesses so appealing is that it is free from the usual traditional hurdles that most new ventures face.
Below are the reasons you need to start your online business:
1. Low Capital startup
One of the most important benefits of having an online business is that the owners can save money both during the incorporation process and during the existence of the company. More specifically, an online business will have lower startup costs because there is no need to purchase or rent an office space and the ongoing business maintenance costs will also be reduced because of this fact.
2. Flexibility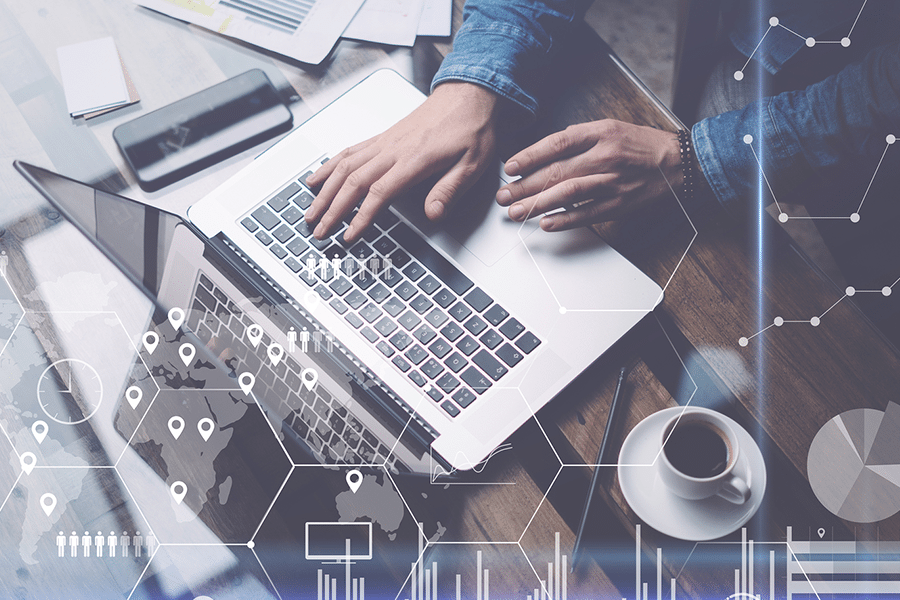 An online business allows for flexibility, both for the owners and the employees. The company can function via a virtual office, with no particular need for the team to work from the same space. This can increase employee productivity and will reduce the costs associated with maintaining an office space.
3. Global clients
Online business gives you access to clients around the world. A company's online presence can bring foreign customers even in those situations where the business offers local services. Of course, you will agree with me that this is a great opportunity.
4. Quick delivery of goods. 
It provides quick delivery of goods with very little effort on part of the customer. Customer complaints are also addressed quickly. It also saves time, energy and effort for both the consumers and the company.
5. It is not time-bound 
It is a business that is not time-bound. Many of the online business runs 24/7 services. The owner of such businesses can be satisfying customers and making cool money even while sleeping or relaxing.
6. Direct contact to customers with any intermediaries
Online Business also allows the customer and the business to be in touch directly, without any intermediaries. This allows for quick communication and transactions. It also gives a valuable personal touch.
7. Offers incredible scalability
Online business is not restricted to a particular geographical location and can market to a worldwide audience.
Once a successful marketing and advertising strategy are identified, an online business can simply open up its target and increase the budget to grow very fast.
8. Provides limitless freedom
Many entrepreneurs are drawn to online businesses because of the freedom they offer. Modern technology, laptops, tablets, business apps and Voice over IP (VoIP) communication systems are just some of the tools that allow businesses to be operated from any location. Next time you are in a traffic jam, eatery or salon, take a look around. I guarantee someone is working on his/her online business or startup.
It means everywhere is your office and anytime is your working hour.
9. Transaction is safe 
There is no need to be afraid of being robbed as the transaction is done online and the payment goes directly into your local bank account.
10. Possibility of growth is high
The chance of online business growth is high. This is because many buyers or clients now prefer to transact online rather than the traditional means of transaction. Check the above chart for more understanding.
Stop wasting time and data surfing the net without making money in return. Start your own online business today.
Get this FREE ONLINE BUSINESS GUIDE now.