Random acts of kindness that'll restore your faith in humanity 🥺
This boy named Bridger Walker saved his little sister by standing between her and a charging dog. He said "If someone had to die, I thought it should be me"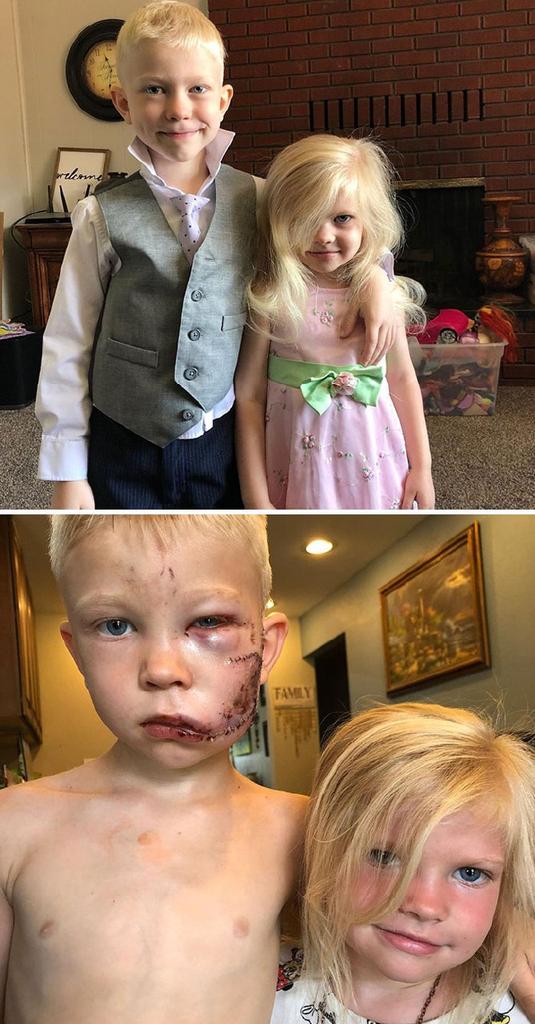 Read Also: Mama Ekundayo – The Nigerian woman that raised 500 children and orphans
2. Furthermore, a Retired firefighter invited to the graduation of a girl he rescued from a crib during a house fire ❤️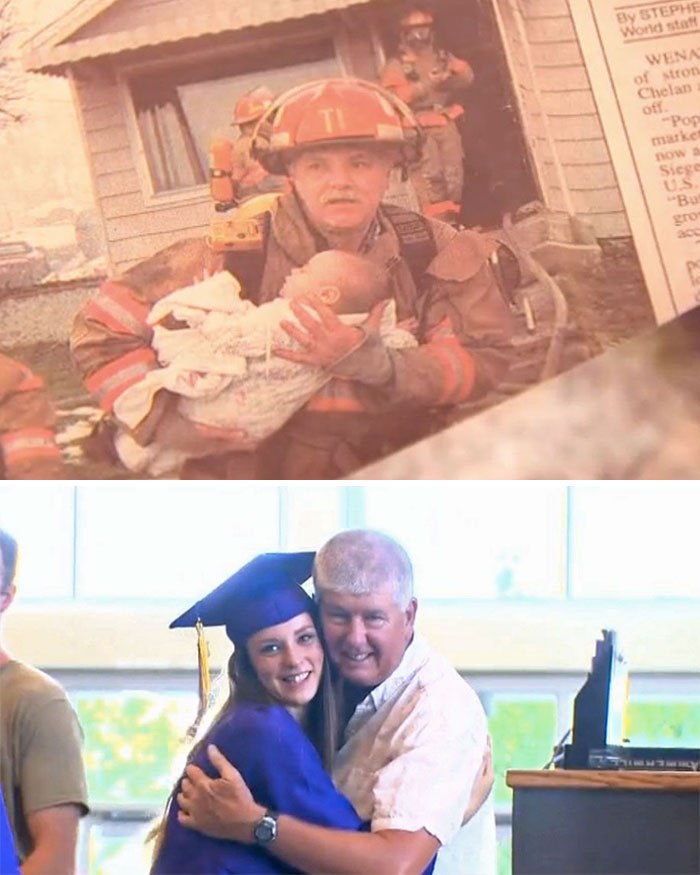 3. A Kenyan lady Wanja Mwaura found her childhood friend on the streets suffering from drug addiction and took him to rehab.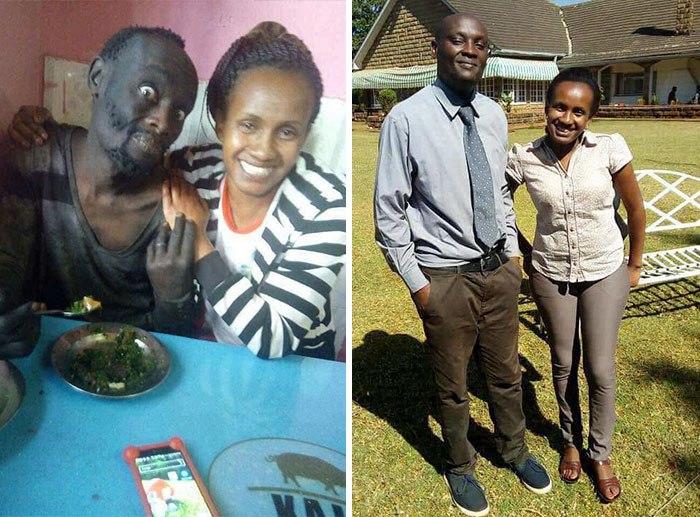 4. Anthony Borges used his body to hold a classroom door shut during the Florida shooting, protecting 20 other students inside as the gunman fired through the door. He got hit 5 times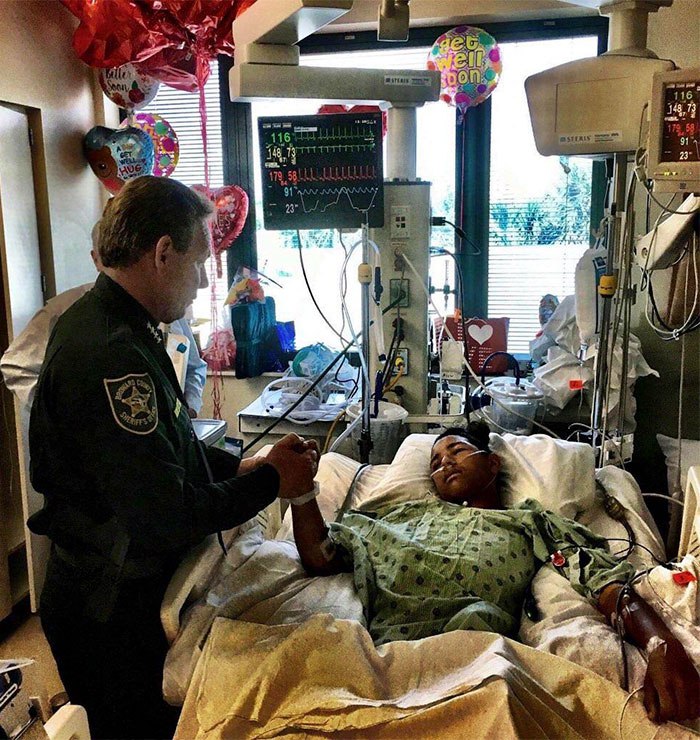 5. People holding onto a man trying to commit suicide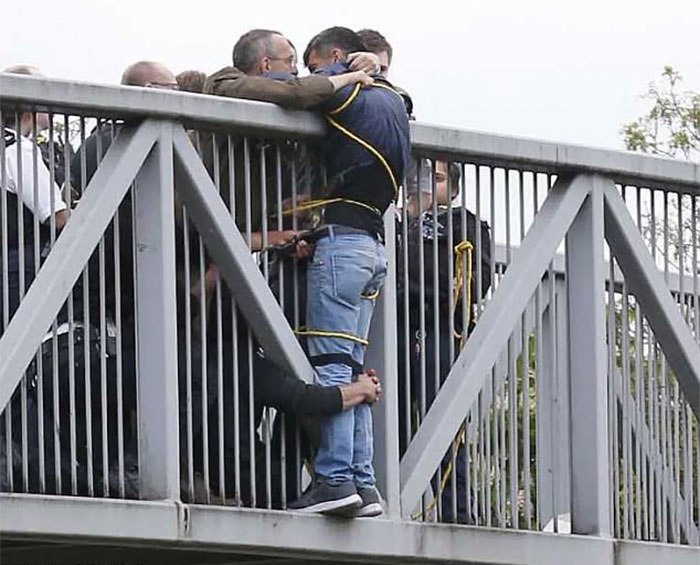 6. Everyday this man drives hours in drought to provide water to thirsty wild animals in Kenya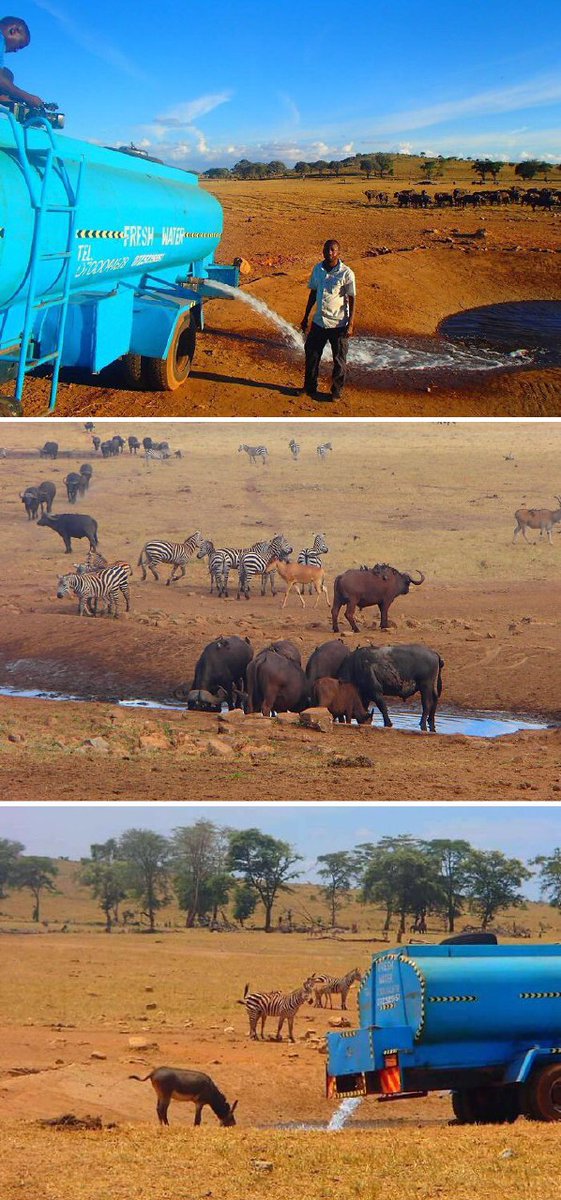 7. Firefighters in Arizona USA putting out a fire in Mexico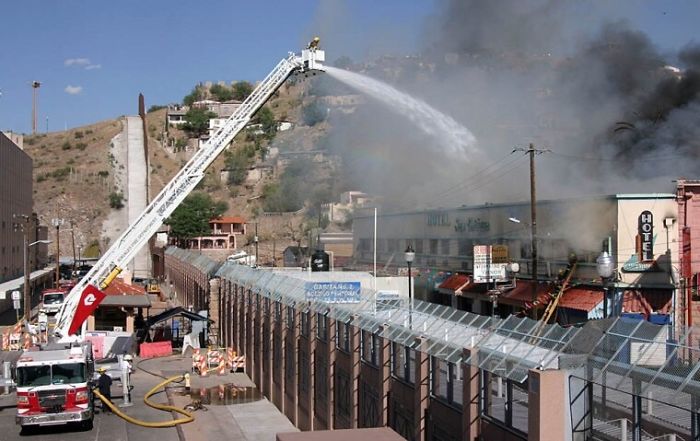 8. In 1998 police officer Peter Getz saved Josibelk Aponte's life in a devastating fire. In 2016, he watched her graduate from college.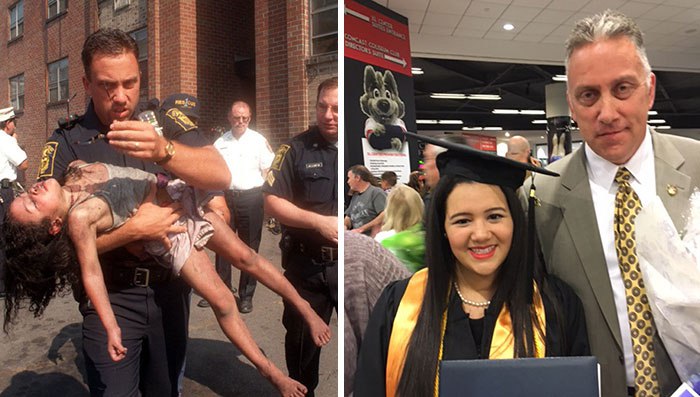 9. This little boy gave up his seat to a lady who entered the train with a stroller and a baby then goes on to put his hand in between his mom's head and railing as a pillow for her to sleep on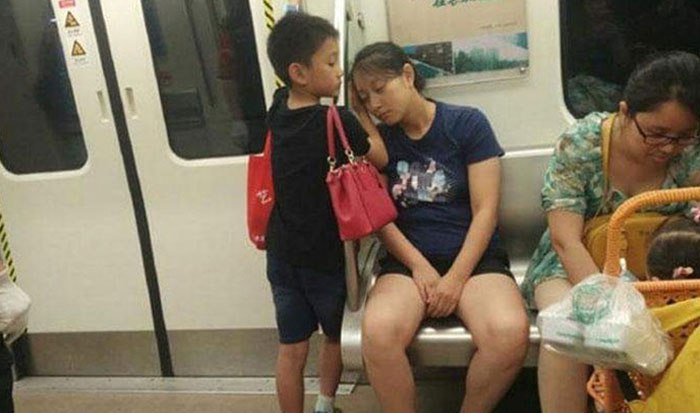 10. This guy saved this dog and 6 months later 🥺❤️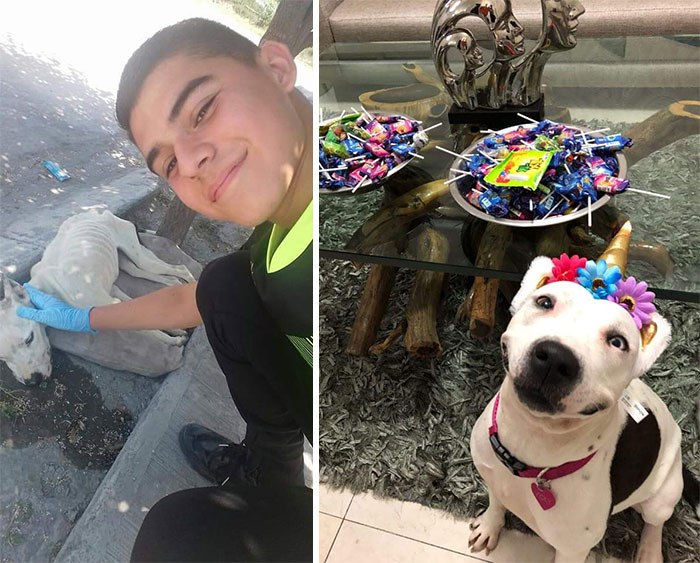 11. Mathematics professor Nathan Alexander held a student's little baby for a whole class so he could "take good notes"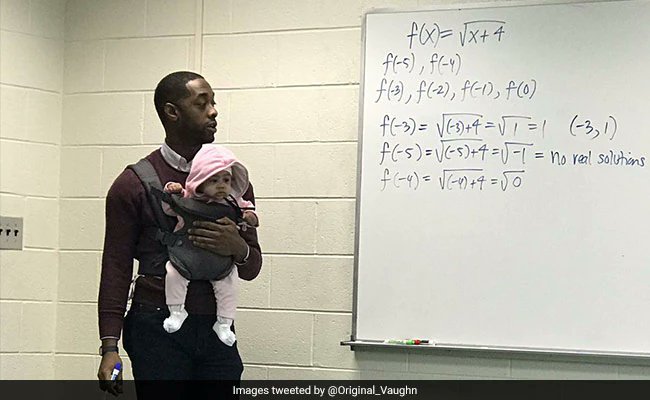 12. Darius Brown makes stylish bow ties for cats and dogs to help them find a home

13. Partizan Belgrade goalkeeper comforts his teammate after he is barraged by racist chants for 90 minutes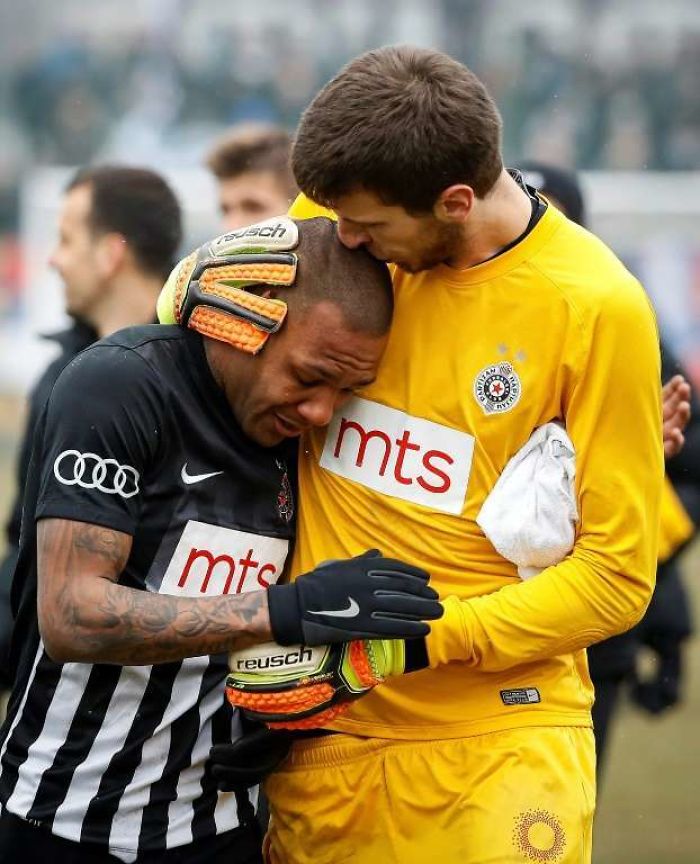 14. Brazilian protester carrying a cop that was hurt during the riots in Sao Paulo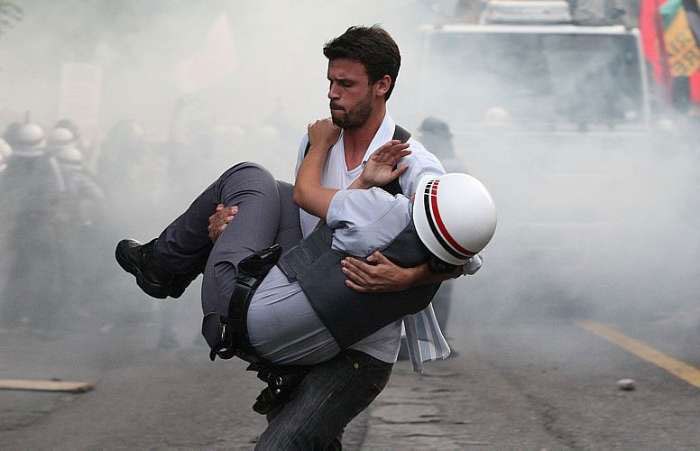 15. Members of the Aurora Police Strategic Response Team rappelled from the rooftop of a children's hospital in Colorado, dressed as superheroes to surprise patients

16. This woman fixed a seat on a bus she was riding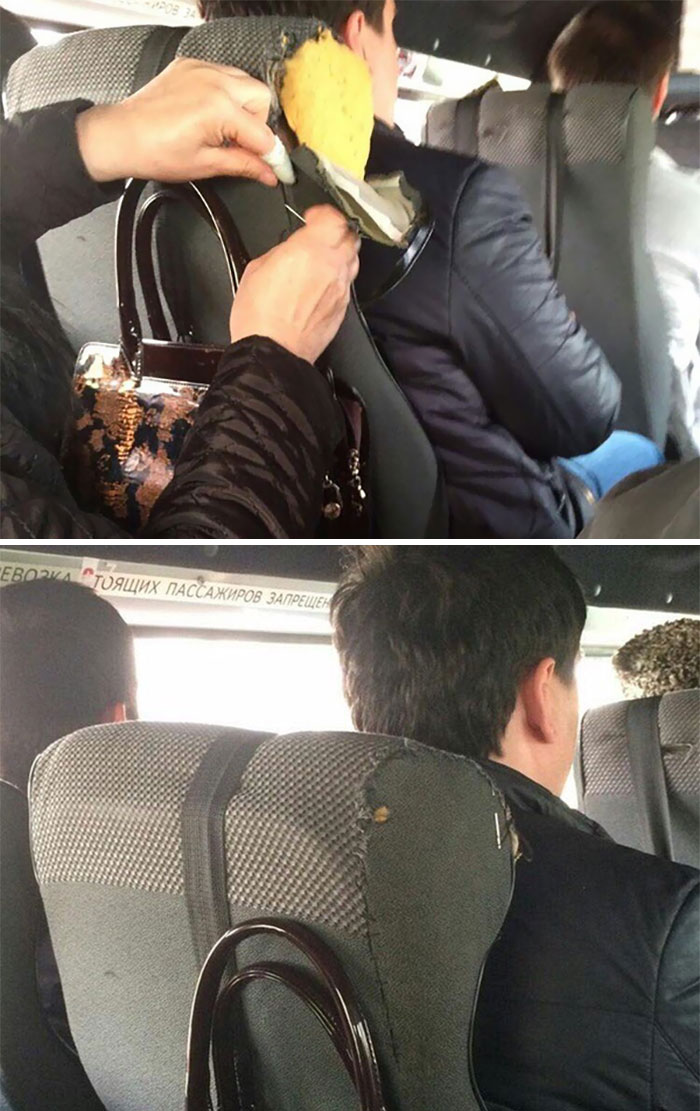 17. Jonathan Smith saved 30 people from the Vegas shooting before he was shot in the neck.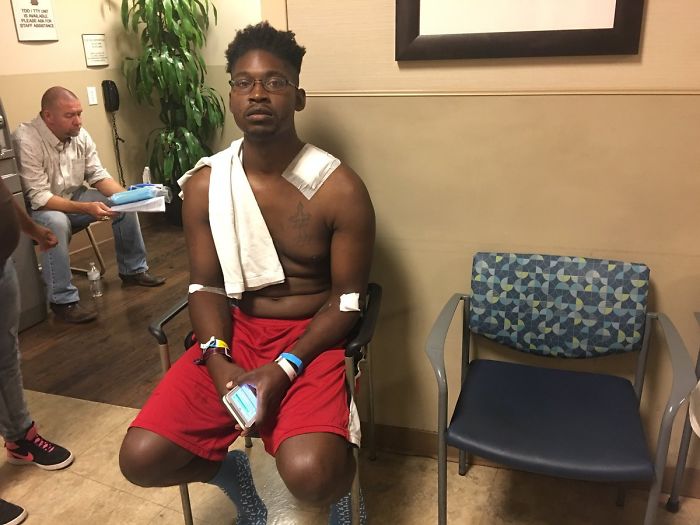 18. This man said he was 10 when the atomic bomb hit Hiroshima. There was little to no food, and he and the people around him had to eat small birds to survive. Now he feeds sparrows every day to show them his thanks.
Read Also: Mother gives birth to her child in the Ocean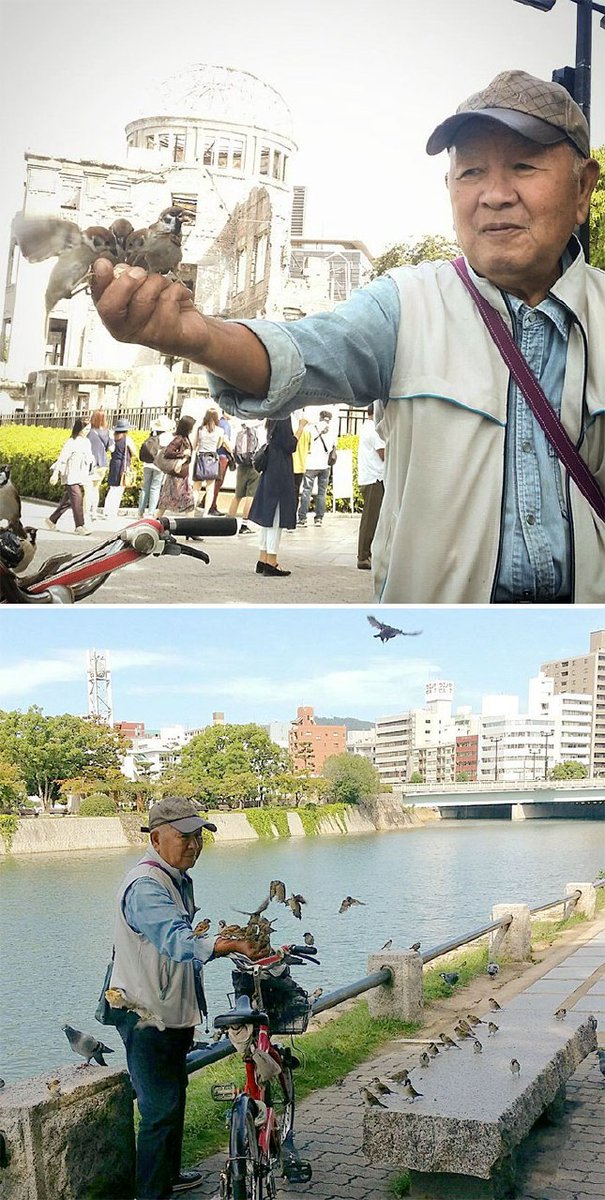 19. The plate number meant nothing ❤️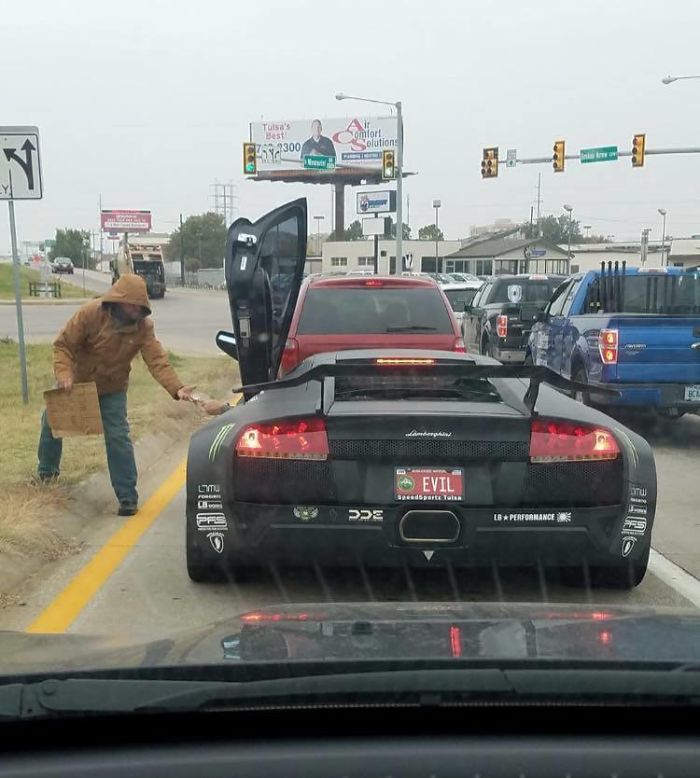 20. This guy went door to door at a local cancer treatment centre, playing for those working towards recovery.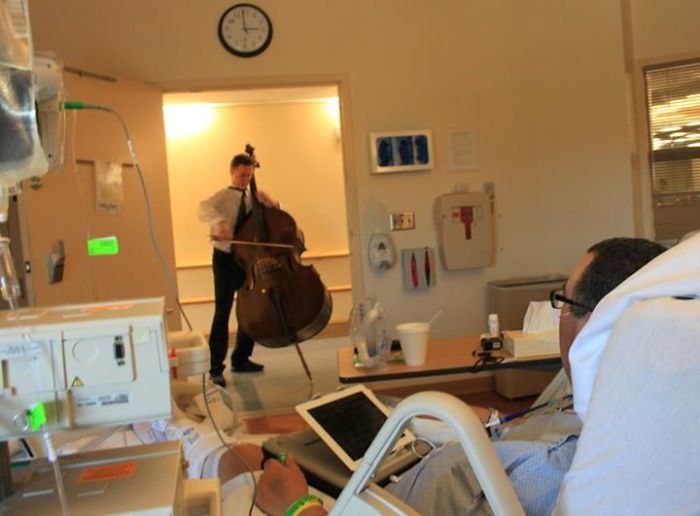 21. Humanity ❤️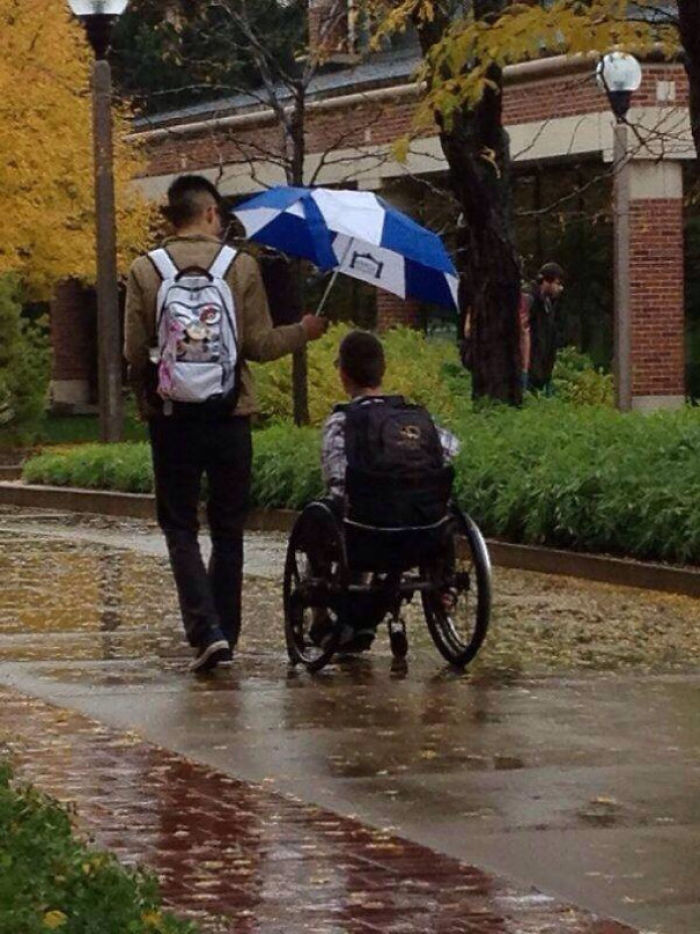 22. Hungarian volunteers put up a project playing Tom and Jerry for Syrian refugees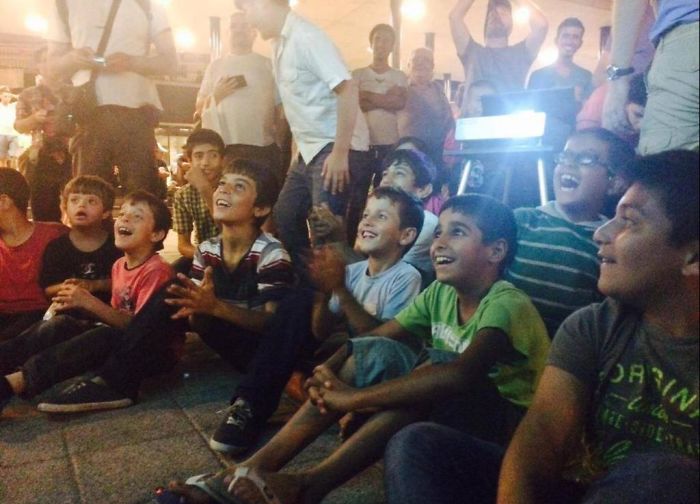 Even though we live in an evil world, spread love and kindness any way you can, no matter the race we're all humans at the end of the day. In the midst of bad people, you can be the difference. The universe sees you. Love and light 🙏🏿♥️
Read Also: Daughter Caught Mother Having Sex With Her Husband, Stabs Her To Death
Please follow @Familylifeline on Facebook