257 Die as Military Aircraft Crashes
A plane crash in Algeria has reportedly left more than 200 people dead, local media reports. The military aircraft reportedly went down near an airport at Boufarik — less than 20 miles from the capital Algiers.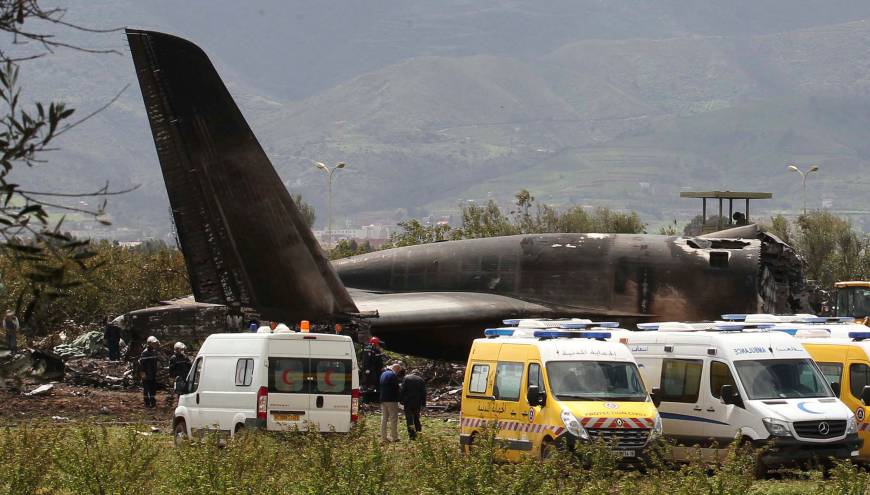 It had been transporting dozens of troops and equipment when it crashed just after 8am local time. State media reports that the Soviet-designed Il-76 plane was headed for Bechar in southwest Algeria and the cause of the crash remains unclear.
Footage captured by witnesses shows a huge plume of black smoke billowing from an area near the runway. As many as 14 ambulances and ten fire engines were dispatched to the horror blaze and dozens of bodies were pulled from the wreckage, according to local reports.
Emergency services have been dispatched to the site of the crash.
Television footage showed black smoke billowing near a motorway and a crowd of security officials and others standing in a field next to the crash site.
All roads around the airport were closed to help emergency services carry out a desperate rescue mission.
Also read:
Follow us on Facebook – Dailyfamily.ng, Twitter – @DailyfamilyNG , Whatsapp +2348188889427, BBM PIN D86722A7 and instagram @dailyfamilyngfor more updates.