Amazing Ways To Become A Good Husband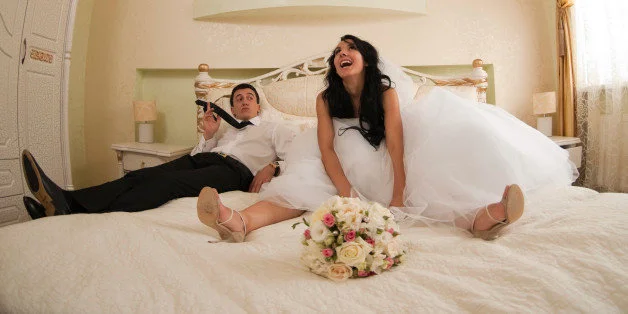 In this article, you will discover some AMAZING WAYS TO BECOME A GOOD HUSBAND.
Now that the marriage ceremony is over and the euphoria of the aftermath events (honeymoon) vanishes, you begin to make necessary adaptations to the reality of married life. Most men look forward to becoming good husbands after their weddings, but only a few know AMAZING WAYS TO BECOME A GOOD HUSBAND. This comes with the realization that you have with you, a partner with whom you'll share the best and worst parts of life. 
As the man in the relationship, it dawns on you that such a role comes with certain responsibilities without which one isn't living up to the required standards or expectations.  These responsibilities come with an amount of pressure that'll either lead to the success or breakdown of your marriage. 
If you are the type of man who wants to really be the perfect husband to the woman you cherish, you begin to ask yourself the question; ARE THERE AMAZING WAYS TO BE A GOOD HUSBAND?
Before we look into ways through which one can be a good husband to his wife, we first have to look at who a husband is, because after the lost euphoria of the wedding day, many men have forgotten that they're 'husbands' and now just remain men living together with women'. 
Who is a husband? 
The dictionary basically refers to the husband as just

a male in a marital relationship, who may also be referred to as a spouse or partner. 

A

husband is the head of legally bound marriage to a woman, whether in the church (Holy Matrimony) or in the Registry (Court marriage), or just the native (traditional) law and custom.

The Bible refers to the husband as the head of the wife as Christ is the head of the church according to the book of Ephesians 5 vs 3. That means that the husband gets to be the representative by which the wife worships and adores the same as the church worships Christ Jesus. 

The Bible goes further to state that a husband is that man who leaves his parents and cleave unto his wife according to the book of Genesis 2 vs 24.  
Now that we have a clarifying view of who a husband is, let's look at HOW TO BE A GOOD HUSBAND?
Be her bestie: a good husband must make

 his wife his best friend. Taking her as your best friend means;
She becomes the first you share your deepest secrets with.

She is the one you want to spend quality time with, always.

Her advice and admonitions are the ones you take seriously and pinder on.

You always want to take long walks with her in the evenings whilst holding her hands. 
2. Take care of your body: Most people are the propaganda that it's just the female gender that has to take care of their physical body. This tries to limit how much effort the husband needs to put in physically to maintain undivided attention from the wife. 
Most men stop taking care of themselves and looking good right after they married because they do not see any reason why. This mindset is wrong, the husband should engage in the following activities to maintain his attractiveness to his woman;
Dress well: most wives find their husband more attractive and sexy when he puts on that good shoe, nice shirts, and tucked in. it revives that her youthful need to fall in love with you again. 

Take care of your pubic hair: This is a bit sensitive since most people prefer leaving it bushy down there, but as a husband, you must seek to please your wife. Shave it off if she doesn't find it pleasing, always remember her preferences matter when it comes to your body. 

Take care of your breath: Most husbands drink much alcohol while leaving pungent breath, leaving that wife uncomfortable during lovemaking. Make sure you brush and floss mornings and in the evenings before sleep. Your breath would thank you!
3. Buy her gift: OH! How women love gifts? Most men can't remember the last time they got wonderful gifts for their wives. Most only did while they were working their wives as ladies. 
This is quite wrong because as the best way to a man's heart is through the belly, the way to her heart can also be wonderful gifts like shoes, bags, and dresses.
It makes her understand that you always have her at the back of your mind even though you are out there. 
4. Pick up that broom!: Home chores aren't meant for just the woman. You must occasionally unburden her by doing certain chores like;
Bathing the kids. 

Making evening meals. 

Doing laundry etc. 
5. "You're beautiful": The smile that comes out of her face is worth a thousand words when she hears this, don't be the type that only complains about the time she spends making herself fine. 
She is doping so, so as to be the center of your attention. when should you tell her she beautiful;
You just finished making love.

Before you go out for an occasion or date.

Even when your kids are around.

In front of family and friends during meetings and family dinners. 

While she's cooking in the kitchen. 
6. Pray for her and support her goals: The bible teaches that prayer without works is just mere noise. We have seen a lot of prayerful women go into sessions of prayer for their husbands but the same cannot be said of menfolk. 
In order to be the husband God wants you to be for your wife, you must be ready to go down on your needs and PRAY for your wife. Find out the issues she might be having careerwise, businesswise, in the family home, and from in-laws at large then support her with hearing ears and a prayerful heart. 
Encourage her; she'll thank god for the day she met you. 
Also read: 10 Things A Good Husband Should Never Do To His Wife
Follow us on: