Arsenal hope of making top four was dent by West Brom
Arsenal were put to the sword as they were beaten by West Bromwich Albion  3-1   at the Hawthorns against a backdrop of planes with banners calling for Arsene Wenger to leave and another supporting him.
Arsenal had possession in the first-half but they did not allowed it count, they only had two shots on goal as they were lackluster at the back.
Arsenal could not match Tony Pulis men on set pieces as Laurent Koscielny was beaten in the air which shows that Arsenal defense hasn't change since their shameful loss to Bayern Munich.
Also Alexis Sanchez was substituted for Alex Iwobi at the tale-end of the match.
It was noted today that fans were not happy as they were seen with different banners in their hands with different messages like "Wenger out" and "No new contract "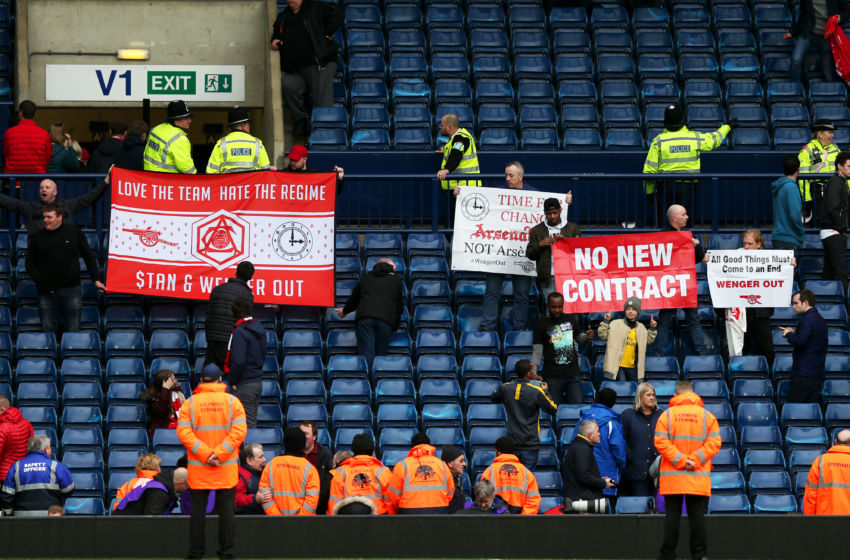 Two planes were also seen pulling banners, one pro-Arsene Wenger and the other against the Arsenal boss around the Hawthorns.
Today was indeed a bad day for the Gunners, as Tony Pulis compounded the woes of Arsene Wenger as their losing streak continues.
Is there any hope  of bouncing back for Arsenal?
Follow us on twitter @dailyfamilyng