How to Make Your Spaghetti Differently with Vegetables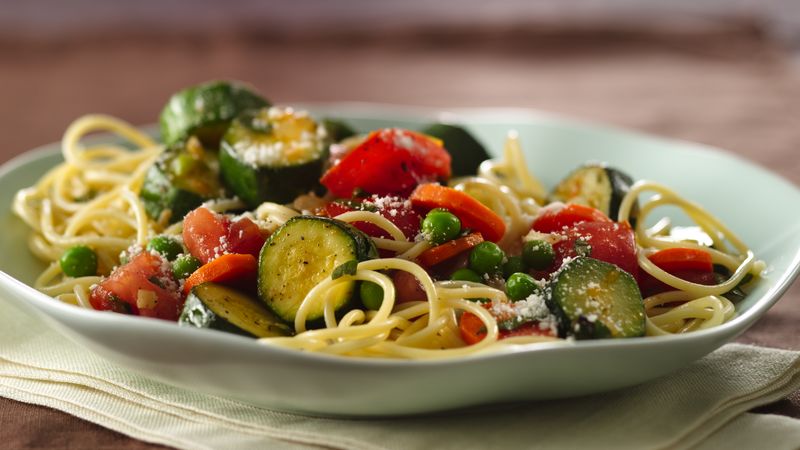 Spaghetti is one of the foods that is eaten in most Nigerian homes and sometimes it is interesting to make your spaghetti tasty with a different method.
Adding vegetables to your spaghetti makes it rich and nutritious and also healthy.
Ingredients:
Spaghetti (1 sachet)
1 small tin tomatoes.
2 cups of sliced onions
Fresh tomatoes
Fresh pepper
Ground Crayfish (3 spoons)
Seasoning
Salt to taste
1 cup of sliced carrot.
Sliced green beans (1 cup)
1kg Meat/fish or either (chicken, turkey, beef.. etc)
Green pepper (optional).
Ground nut or vegetable oil
How to Prepare My Favorite Spaghetti Recipe
Cut/chop the carrot, green beans and green pepper to desirable sizes.
Boil the meat or fish using enough water with required seasoning and salt then keep the stock separately.
Blend the pepper, tomatoes and crayfish together.
Break the spaghetti into pieces desired and put pot on fire, add water. When the water is boiled, add your spaghetti and cook for about 8 minutes. Pour in sieve after cooking.
You can fry the meats you want to serve with the spaghetti first.
Put clean pot on fire and add your groundnut/vegetable oil until it is hot, slice onions in it and pour your blended pepper and crayfish afterwards.
Boil your sliced carrots briefly and keep aside.
Fry for about five minutes and then add your spaghetti, after this, add your carrots, green beans and other vegetables.
Cover to steam for some minutes and your spaghetti is ready to be served.
Follow us on Facebook – Dailyfamily.ng, Twitter – @DailyfamilyNG, Whatsapp +2348188889427, BBM PIN D86722A7 and Instagram @dailyfamilyng for more updates.