Man steals and wears female bra, reason will shock you
A Nigerian man has been arrested by the local vigilante in Agbarha area of Delta State for stealing and wearing a female bra.
The unidentified man was beaten mercilessly after he was caught wearing bra on Friday night on his way to steal a female underwear for alleged money ritual.
According to reports he had allegedly stolen a bra and was looking for underwear to steal to complete his mission before he was caught by the local vigilante in the State.
The suspect allegedly confessed that a man whom he asked to show him the way to make money told him to go and find where to hustle underwear and bra before he helps him.
He was told after picking or stealing the items, he should meet him at a popular Tozak hotel in Ughelli area.
Below is what Facebook user Ofejiro Skillz wrote: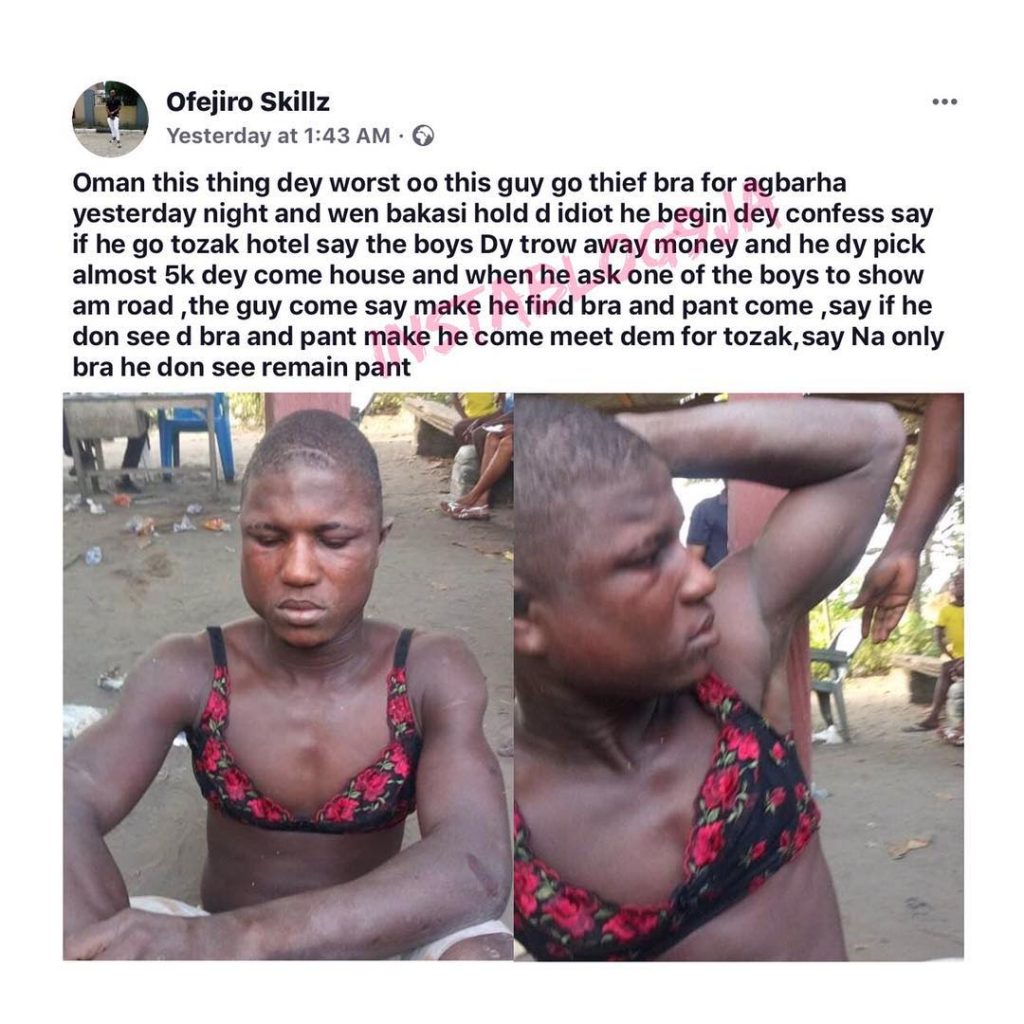 Follow us on Facebook – Dailyfamily.ng, Twitter – @DailyfamilyNG , Whatsapp +2348188889427, BBM PIN D86722A7 and instagram @dailyfamilyng for more updates.