3 Simple Exercises to help you lose Belly Fat
The 3 exercises to lose belly fat at home also help strengthen abdominal muscles, improve posture, contribute to a healthier body contour, and ease back discomfort caused by abdominal weakness.
These exercises are great for losing belly fat because they are long-lasting and low-intensity; however, it is recommended that you do 15 to 20 minutes of cardio before doing these exercises to get the best results in abdominal fat burning and silhouette definition. This can be done by running or walking, for example.
1. Squatting:
Move the legs apart, position the arms stretched out in front of the body and crouch, as shown below, for 30 seconds timed.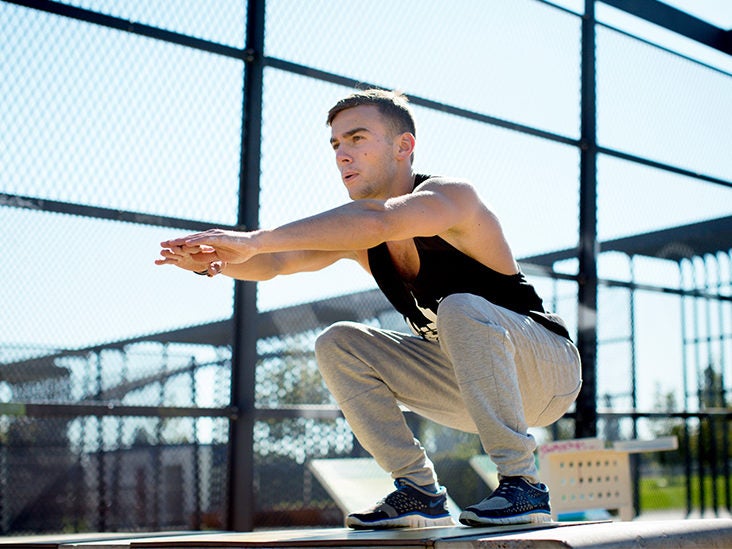 2. Zumba:
Workouts are not a punishment, thus having some fun while working out can be beneficial to your health. Zumba classes are high-intensity workouts. It improves cardiovascular fitness, decreases cholesterol and blood sugar levels, and quickly burns belly fat.
3. Cross Climber:
To begin you should rest the two hands on the floor and remain on tiptoe, keeping the body still, stretched in this position. Next, you should stretch one leg and throw it to the side.
Recommendations for exercises
You should do each exercise continuously, for 30 to 60 seconds. Next, you should start the next exercise, totalling 3 minutes followed by exercises. When you reach the end of these exercises, rest for another minute and repeat the series from the beginning two more times. The total exercise time should be only 12 minutes.
However, if you experience any discomfort, such as pain in the spine, neck or knee, do not exercise so as not to harm your health and consult your doctor first.
Read Also: 5 Exercises To Strengthen Your Brain & Boost Your Productivity
Kindly follow us on: 
Comments
comments