4 Things That Could Lead to a Couple's Breakup
Read Also: She loves me the way I am – My Story of Love (series)
In general, no one enjoys seeing a good thing go wrong. We all enjoy happy endings that result in a win-win situation for everyone concerned. It may be thrilling to have positive hormones seep through our systems, which is why most individuals go on frantic, desperate drives to catch up with happiness from one place to another.
To be honest, life is rarely as rosy and enjoyable as we would like it to be. This is the truth. It's not always the fancy stuff that works out. It isn't always the case that the most amazing couples end up together. It is not true that all desires come true.
Regardless of how much we attempt to hide the truth, the fact remains that a significant number of people who get into partnerships do not stay together.
The number of breakups in recent years is staggering. After further consideration, we can infer that it is preferable to break up than to later get divorced, thus the phrase "a failed relationship is better than a failed marriage."
What Exactly Is A Breakup?
I considered ignoring this section because the rate at which people, especially youngsters, enter into partnerships is so high. Still, in order to do this phrase justice, we'll try to describe it in the simplest way possible.
A breakup occurs when two people who were previously involved in a relationship no longer are, resulting in both parties parting and going their separate ways.
Read Also: 26-yr-old Man Poisoned By Friend, Dies After Hospital Refused To Treat Him Because Of N1k
What Causes a Breakup?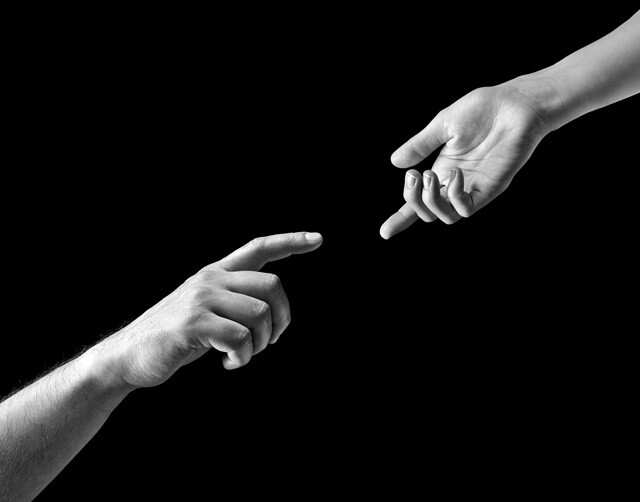 When the individuals in a relationship no longer feel the need to remain together, the relationship will end. It may begin with some type of physical and emotional separation from the other. A spouse may also express explicit frustration and a wish to stop at other times.
Nevertheless, the manner and method in which this is done are totally determined by their level of maturity and self-control. A breakup scene might be a violent affair, or it can be straightforward, courteous, and civil in other cases.
What Factors Contribute To A Breakup?
Breaking up isn't something that just happens. There are certain triggers and facilitators that make it more likely for a relationship to end. Join me as we take a look at 4 things that could lead to a couple's breakup.
Read Also: She promised not to leave me- My Story of Love (Series)
1. Incompatibility:
You could want to inquire if they thought about this before getting together. I'm afraid I'm not in a position to respond adequately to this. However, many couples get off to a great start only to find out later that what they believed was a perfect match was simply a fantasy. When there is such a wide gap between the partners, it is nearly a foregone conclusion that the union will be dissolved.
2. Dishonesty:
In a climate of falsehoods and distrust, little can be accomplished. Anyone would not want to be forced to constantly peek over their shoulder and keep an eye on their back. If this is the case in a relationship, it's time to call it quits. If you constantly discover that what your partner said to you was not true and was an attempt at deception, your mind may become completely disconnected from them.
Read Also: "21 Years Ago I Was Raped And I Gave Birth To Twins, Now They've Grown"-Woman Shares Touching Story
3. Lack of compassion: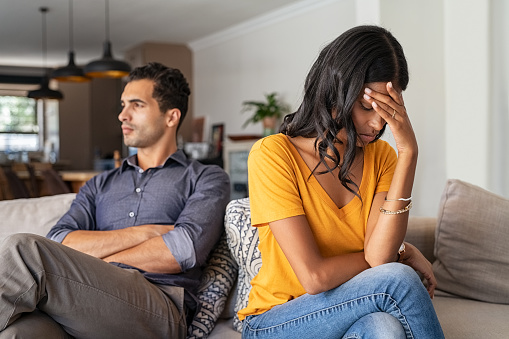 There is a severe problem if everything seems forced, emotions aren't flowing freely, and communication is being suppressed. If one partner becomes indifferent and unresponsive to the other, a large emotional and psychological vacuum will be formed. If not addressed immediately, this void will grow into a large chasm that will gradually but effectively break the relationships between the partners until all is gone.
Read Also: 5 Things Every Woman Wants In The Morning But Will Never Tell You
4. Disloyalty:
Loyalty is defined by regard, respect, dedication, and affection. These aren't supposed to be seriously lacking in any way. The importance of these elements of loyalty cannot be overstated. As a result, if there is a breach in a relationship's loyalty, catastrophe is quickly approaching. A partnership like this will eventually fall apart.
Read Also: THIS STORY WILL MAKE YOUR DAY
Kindly follow us on: 
Comments
comments