5 ways wives kill their marriages
The marriage is thriving and joyful, with a lot of fun thrown in for good measure. However, as a wife, you might just choke up the life out of your marriage just by doing the following things or lack of it'll of a sudden.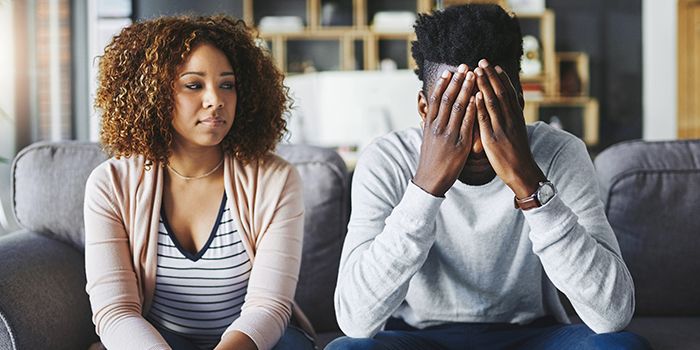 Read Also: The day I learned to show more love to my wife
1. You're living beyond your husband's pay:
He's always done his best to provide for you, but now you're looking for something more. You enviously look at the woman next door because she has a few things you don't. Make a conscious effort to keep inside your boundaries, and then express gratitude for anything he gives or sends you.
Yes, you may not have enough money to buy that Kate Spade bag you've had your eye on for months, but your husband will like and appreciate the fact that you respect and admire him.
2. Frequent Nagging:
You are ruining your marriage if you frequently moan about something or have your complaints about negative stuff. When your husband comes home from work, he is overjoyed to see you, but you greet him with a nasty and furious thought that has been running through your mind all day.
It's exhausting to be surrounded by negativity. Men prefer to fix things, and being bombarded with complaints makes it harder for them to assist you in resolving your problems.
3. Putting your husband last:
You will notice that your marriage will be joyful if your husband comes in first. Everything else takes a back seat, and this becomes a key to good family life.
So many couples nowadays get divorced because they fail to care for, love, and prioritize one another.
4. Physical affection is withheld
Physical affection is something that men seek and require from their wives. It wears on them when you consistently deny intimacy.
We're not suggesting he should have it all the time, but when it's appropriate, it's fine. He'll never forget the times you had physical touch with each other.
5. Lack of love language or expressions:
The love language that is appropriate for MR A is not appropriate for MR B. They're not the same. So, figure out which love language corresponds to each of them, and then decide which to employ and which to avoid.
Knowing his love language will be really beneficial to him.
Some people display these characteristics on purpose, while others do so unintentionally. Just make sure you don't ruin your marriage instead of strengthening it.
Read Also: 5 Simple Qualities Of A Wife Material Every Man Desires
Kindly follow us on: 
Comments
comments