A few inhabitants and commuters at Oshodi, Lagos, reportedly run for safety following a face-off between military faculty and gangsters on Thursday morning.
The scene occurred at the Mosafejo Area of Oshodi.
According to a report, military personnel raged Oshodi "to retaliate for the killing of an official of the Nigerian Air force, who was supposedly mobbed to death by hoodlums (Area Boys)."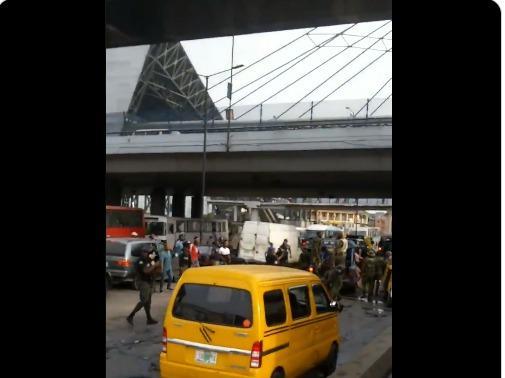 Many commercial vehicles were destroyed in the process, as bus drivers abandoned their vehicles and traders fled their shops.
Another source has it that the dead officer was found dead, a demonstration suspected to be completed by hooligans, and soldiers were sent to the space to take the corpse and clear the hideout of the criminal elements.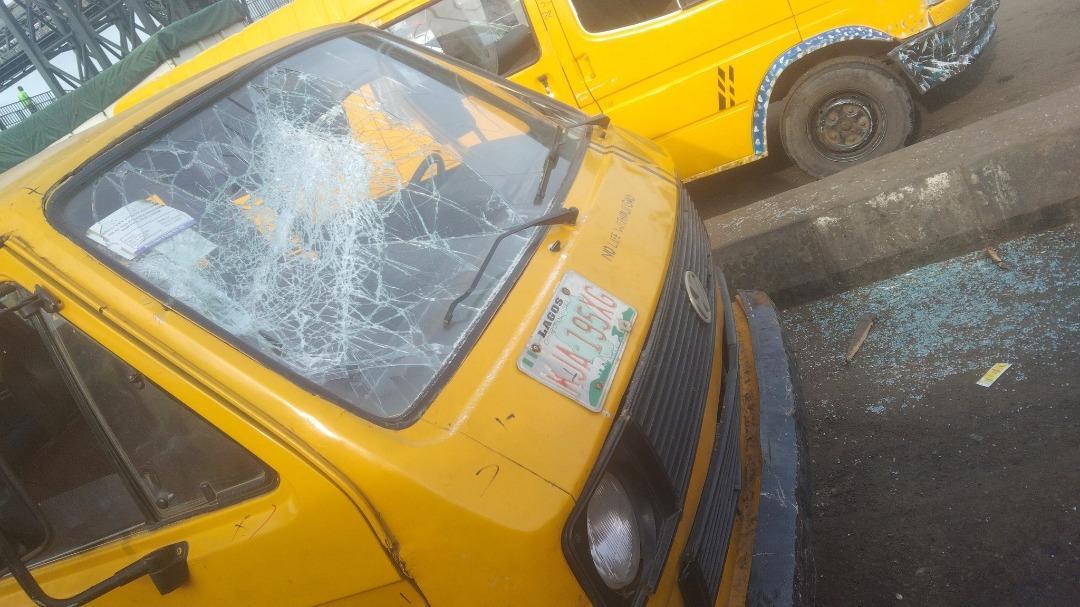 This situation caused unrest in the Area and several commuters who plied the Oshodi axis were stranded in the early hours of Thursday.
"The Lagos State Police Command was aware of the conflict that occurred at Capa Park/Mosafejo Osodi Lagos today Thursday 20th May 2021 at 7am. Normalcy has been restored to the area, as the matter is under investigation.
"We encourage Lagosians to approach their Normal businesses. No reason to worry," the police said things are under control.