President Buhari visits troops in Zamfara (see photos)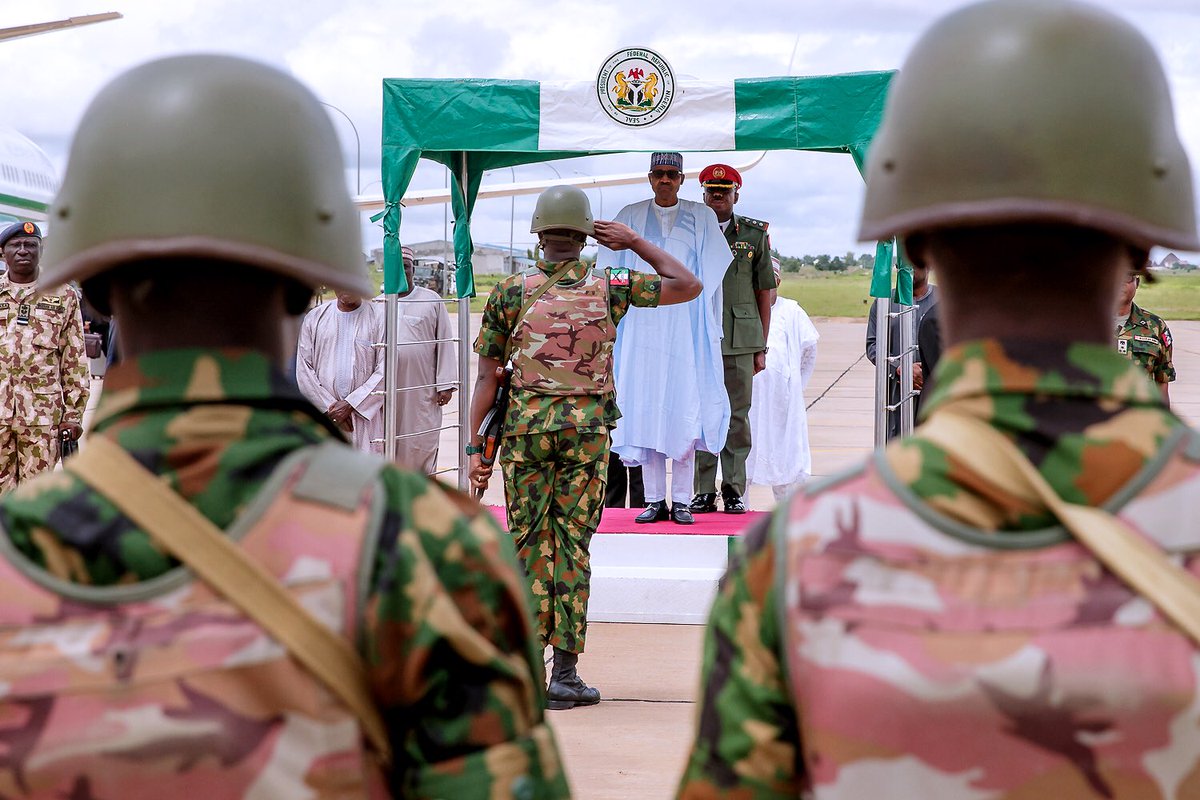 President Buhari has made a surprise visit to troops battling bandits, kidnappers and criminals in Zamfara and neighbouring states under Operations Sharan Daji and Diran Mikiya.
This happened before he boarded his Air Force plane at Umaru Musa Yar'Adua International Airport, Katsina, to Abuja.
Buhari praised the troops for their service and dedication to the nation, urging them to remain ''ruthless'' in the battle against the criminals. In the spirit of the Sallah celebrations,
the President also donated 5 bulls to the troops.
The unannounced visit was intended to appreciate the work of the Nigerian Armed Forces, for the tremendous results that are being achieved in securing this nation and its people.
Also read:
Shocking! Missing gospel artists' daughter found after six weeks
Follow us on Facebook – Dailyfamily.ng, Twitter – @DailyfamilyNG , Whatsapp +2348188889427, BBM PIN D86722A7 and instagram @dailyfamilyng for more updates.