The violence that broke out late Saturday in central Brussels after the qualification of the Moroccan national football team for the next World Cup injured 22 police officers, police told Belga news agency.
Riot police were sent out to control a crowd of about 300 people after the final whistle, at one point firing water canon at small groups of stone-throwing revellers.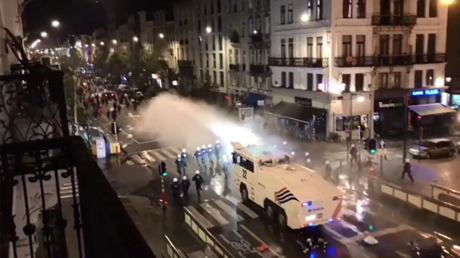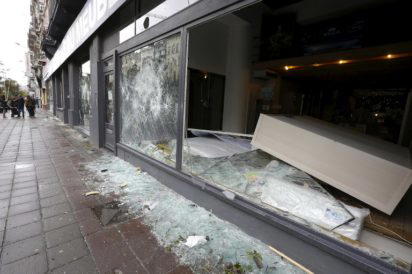 "Unacceptable aggression in the centre of Brussels — living together means respect, also for the police who are committed to our safety day and night," Belgian Interior Minister Jan Jambon said Sunday on his twitter account.
A reporter on the scene said calm had mostly returned by 2030 GMT, about two hours after the end of the match, though a heavy police presence remained through the night.
Cars were burned, shops looted and street furniture damaged, police said.
Videos posted on social media showed tense scenes as riot police tried to block off streets to the fans as others chanted joyfully from the steps of the Bourse stock exchange building, a usual spot for sports celebrations.
Morocco defeated Ivory Coast 2-0 on Saturday night in Abidjan to qualifying for the 2018 World Cup in Russia, the country's first appearance at the finals since 1998.
Brussels has a big Moroccan population, many living in the Molenbeek district, which came to international prominence as the home and hideout of planners of the terror attacks in Paris in 2015 and in Brussels last year.
AFP
Also read: Man commits suicide after lover dumped him (Photos)
Follow us on Facebook – Dailyfamily.ng, Twitter – @DailyfamilyNG, Whatsapp +2348188889427, BBM PIN D86722A7 and Instagram @dailyfamilyng for more updates.