Zanzimana Ellie is a Rwanda boy who doesn't eat processed food like a normal human being but prefers feeding on grass.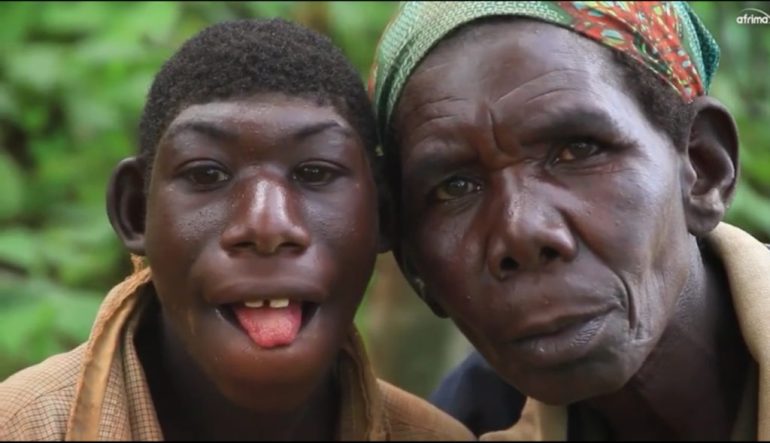 According to report, Ellie doesn't feel secure at home but prefers to live in the forest.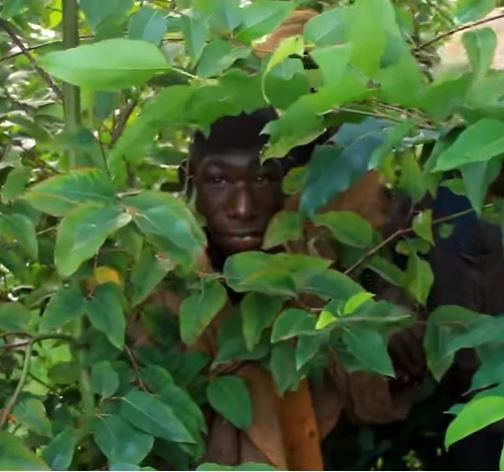 The 21-years-old boy who cannot speak, eats grass and prefers to live in the jungle like an animal.
His mother believes he is a blessing from God, and an answer to her prayers as she and her husband had stayed several years without a child.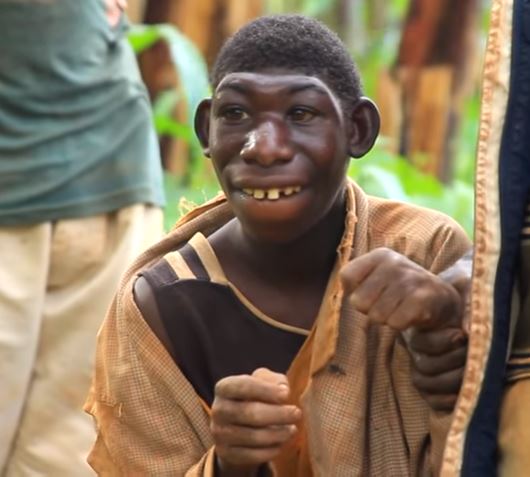 In the documentary video by Afrimax English, Ellie's mother revealed that she and her husband who were desperate to have a child, prayed to God for an abnormal child and Ellie is the answer to that prayer. Ellie is the sixth and only surviving child of his parents as the other five children who were born before him all died before he was born.
Ellie's mother also confirmed that he doesn't eat the food she prepares for him, but rather prefers feeding on fruits like bananas and most of the time grasses, adding that, people in their community call him a monkey.
Ellie doesn't like staying among people as runs into the bush anytime people get close to him.
According to report, he often gets bully by people who usually refers to him as a monkey.
Although Ellie virtual appearance and character can be related to that of a monkey but he is not a monkey.
Watch video below as documented by Afrimax English
Video credit: Afrimax English
Are you on Familylifers.com ? Join the forum now. Where interesting discussions never end